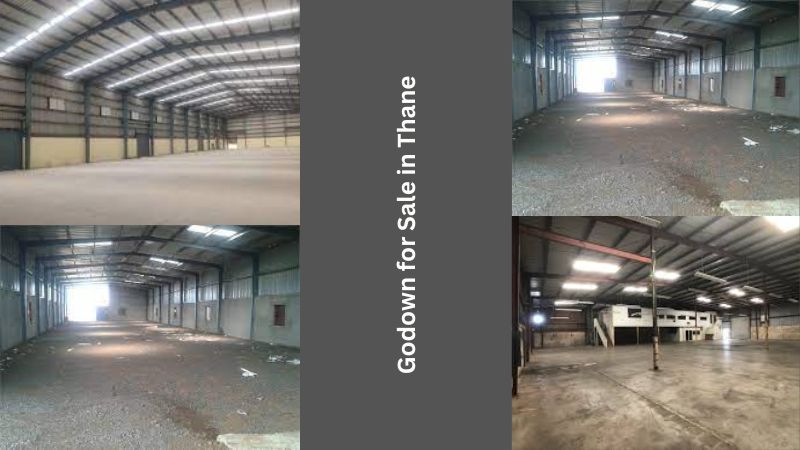 Thane, a city in Maharashtra, India, is expanding quickly and is well-known for its strategic position and commercial significance. The need for warehouses and godowns is rising in tandem with Thane's enterprises' continued success and expansion.
Godowns are used for the storage, packing, and delivery of commodities and are a crucial part of any organisation. Especially one that deals with goods and products. There are several things to take into account while searching for a godown for sale in Thane. This is to obtain the best bargain.
Location
The location is one of the most important considerations to make while shopping for a godown for sale in Thane. Additionally, it ought to be put in an area with little chance of product damage or theft. The godown's proximity to ports, highways, and airports is a vital component. It helps in assuring the efficient and prompt transportation of goods.
Volume and Size
The size and capacity of the godown are further important considerations. The size of the godown should be sufficient to house the objects you intend to retain. The distribution of the items, as well as packing and labelling, should all have enough space.
The overall size of the godown should also be considered based on the quantity of goods you intend to keep. Although a larger godown will cost more, it might end up being more affordable in the long run.
Resources and Facilities
When looking for a godown for sale in Thane, the godown's infrastructure and amenities should also be taken into account. For the items to be stored in optimal conditions, the godown has to have enough lighting, ventilation, and temperature control.
The godown should be well secured with things like CCTV cameras, security personnel, and fire safety gear. Office space, parking spaces, and loading docks are additional amenities to take into account.
Cost
When looking for a godown for sale in Thane, another crucial aspect to take into account is the godown's price. The location, capacity, and amenities of the godown are only a few of the variables that will affect the price. To prevent overspending, it is crucial to establish and adhere to a budget. The additional expenses related to acquiring a godown. For example, registration fees, legal fees, and maintenance expenses should also be taken into account.
Having a Godown in Thane Has Many Advantages
Strategically Placed:
Mumbai, one of the biggest commercial centres in India, is not far from Thane. Business owners might consider setting up shop in this advantageous location. It offers quick access to both local and foreign markets.
Expanding Economy
The economy of Thane is expanding quickly, providing fantastic chances for companies to develop and prosper.
Low-Cost Real Estate:
Thane is a desirable alternative for firms wishing to acquire a godown because of its real estate costs. It is comparably low to those in Mumbai.
Outstanding Infrastructure
Excellent road, airport, and seaport infrastructure in Thane makes it simple for firms to transfer goods.
Conclusion
It is important to carefully evaluate several criteria while looking for a godown for sale in Thane. To get the greatest bargain, you should take into account the godown's location, size, capacity, infrastructure, amenities, and pricing.
Working with a trustworthy real estate agent is crucial. They can assist you in locating the ideal godown that satisfies your unique needs. You can make sure that your products are properly and securely stored. You can ensure that products are simple to get to for distribution by choosing the correct godown.