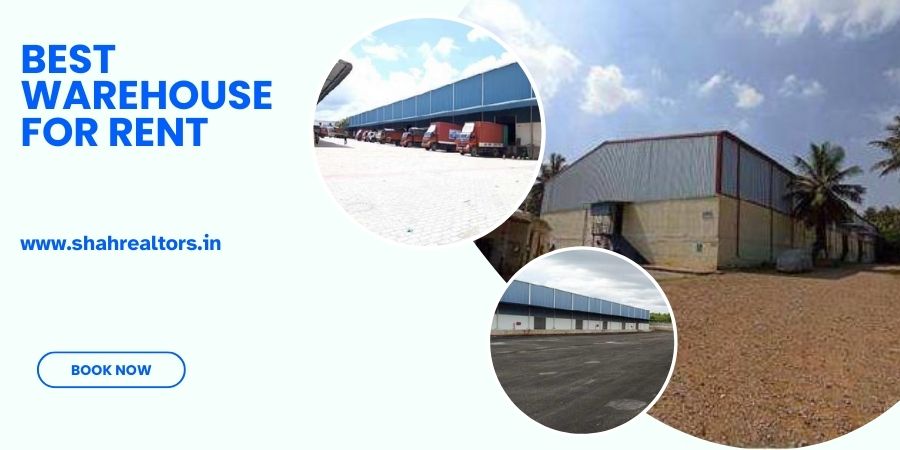 Nelamangala in Bangalore is a very attractive place with a soothing blend of urban convenience and rural tranquillity. It has its strategic location on NH-48 which is easily providing easy access to the city. The town can be looked at for its lush landscapes. So, for people who love nature, it is an ideal place. There is growing infrastructure including schools, healthcare facilities, and markets. Also, the affordable real estate market is the reason to look for a house or warehouse for both homebuyers and business owners. If you are looking for an affordable warehouse for rent in Nelamangala, Bangalore, then this article is for you.
Finding a warehouse for rent in Nelamangala, Bangalore at a pocket-friendly price, or any other location in India demands a systematic approach. You need to consider the following steps.
Consider the prime Requirements first:
Ask yourself about the specific needs, including the size you need for your business as a warehouse, required amenities (like loading docks, electricity, ventilation), and any special features.
Define A particular Budget:
Ask yourself a set budget you can afford to spend on the warehouse rent. This will assist you in narrowing down your options and avoid wasting time on properties that are outside your budget.
Search Online for options:
Check online platforms which are these days providing real estate listings. Search for real estate websites, classified ads websites, and property portals. Popular options in India are Shahrealtor, Magic bricks, realestateindia, etc. Use filters to specify your requirements and budget.
Ask the help of Real Estate Agents:
Local real estate agents will be also available to help you get a commercial Warehouse for Rent in Nelamangala Bangalore. They sometimes give you the access to a wide range of listings and can help you find suitable options based on your budget and requirements.
Drive Around the Area:
Physically visit the Nelamangala area and check for the warehouse options available. Sometimes, a few of the good and reasonably priced properties might not be listed online but are available for rent.
Don't ignore to Negotiate Terms:
Once you find your type of warehouse, negotiate the terms of the lease, including rent amount, security deposit, lease duration, and any additional costs. Be prepared to negotiate to get the best deal.
Inspect the Property:
Before making a final payment for the commercial warehouse, inspect the property in person. Check the entire condition, amenities, accessibility, and whether it meets your requirements.
Legal and Documentation:
Making sure to check all legal documentation is important, such as the lease agreement, terms and conditions, and any other agreements, are thoroughly revised by a legal professional before signing.
Consider Future Growth:
While looking for an affordable warehouse, also consider your future business growth. A slightly larger space might be more cost-effective in the long run if it accommodates your growth without the need to relocate soon.
Local Regulations:
Get acquainted with the local zoning regulations, permits, and any legal requirements. This is fine for operating a business in the warehouse you have selected.
Searching for the best warehouse takes time and effort. If you get the support of reliable real estate experts, then only you can have benefits on investment. Be patient and thorough in your search to ensure that you secure a suitable warehouse at an affordable price in Nelamangala, Bangalore.