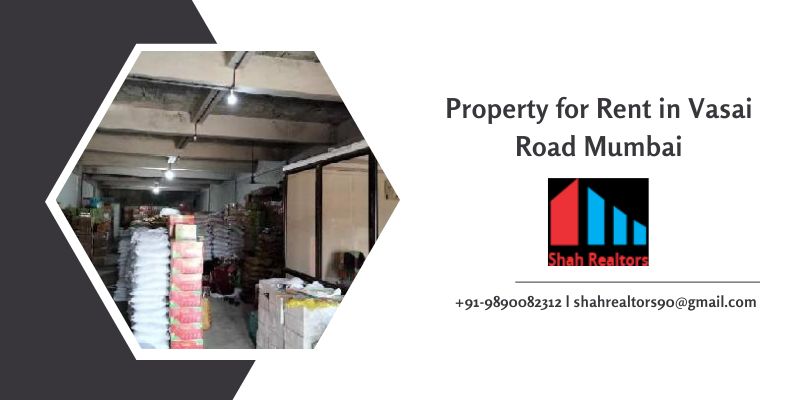 Buying or renting a real estate property is an essential requirement of the modern day. People may rent real estate property for transferring jobs, educational purposes, or personal reasons.


They always try to rent a property that can provide a good environment, sophisticated neighbourhood, and accessible public transportation system. If you want to take property for rent, Vasai road Mumbai you should check detailed information about the renting property details.


Process of Renting your House


Here are a few significant processes that will help you to create a unique approach for renting your house-


• Make a financial plan for renting a house that will make you a considerable profit. Many landlords spend a specific portion of the amount on maintaining their property for renting purposes. Renting your home is a long-term investment.
• Landlords should make a rental rate vital to earning a massive amount from renting your property. Your rental amount should be higher than your expenses. But it should be budget friendly for the tenant. Try to examine another rental rate in your area before finalising your rental amount.
• Landlords should know the details about landlord-tenant laws covering issues such as security deposits, property access and notice periods. A landlord should also see the tenant's rights as essential for renting.
• A landlord should create a marketing plan vital for renting your property. The landlord may put an advertisement on social media to get original tenants.


Process of Selecting a Rental Property

When you decide to invest in a rental property, you should consider a few factors that are essential for you-
• Tenants should check the neighbourhood quality while choosing any rental property. If you rent a property near a university, commercial area, or a reputed area, you may have to pay more rent than in a common area.
• The tenant is not liable to pay property taxes. Thus it is beneficial for the tenant because it saves their money.
• If you are a family man and have children, you should try to rent a property near schools and colleges. If there are good schools nearby, it can affect the value of your rental price.
• If you rent as property near any crime spot, you may get enough police security. Try to check this matter while renting your property.
• The rental rate will be higher if your property is near expensive restaurants, parks, gyms, public transportation, and a cinema hall.
• If there is any scope for future development, the rental price will also be higher.


Benefits of Choosing a Real Estate Broker

Real estate brokers always try to provide good quality service to their clients. If you choose an authentic real estate broker through any online portal, you will get a real rental property at an affordable price. Property for rent in Vasai road Mumbai offers a budget-friendly rental policy that is useful for everyone.

You can search online to rent this property through any authentic online real estate broker. It will help you significantly in many aspects.