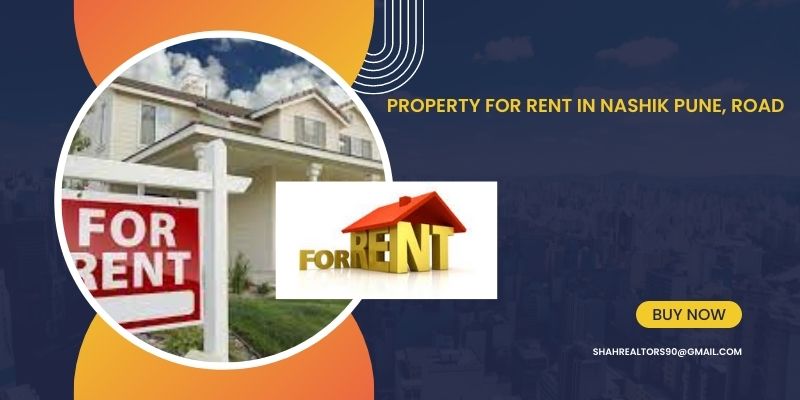 Nashik, along with Mumbai and Pune, has evolved as one of the most famous and fastest expanding cities in Maharashtra's golden triangle. Because of its favourable climate, strategic position, and great road connections, property for rent in Nashik Pune Road is an economic powerhouse for both residential and business uses.

Here Are Some of The Reasons Nashik Is One of Maharashtra's Fastest Growing Cities:

Location Is Important:
Nashik has great road access to Mumbai and Pune, as well as a variety of appealing weekend excursions. Nashik has attracted numerous worldwide investors due to its location around 150 kilometres from Mumbai, India's financial hub. Nashik's four-lane expressways provide great access to Dhulia, Aurangabad, and Mumbai.

Nature
Nashik, blessed with rich green sceneries all throughout the city, enchants you with its ever-blooming peacefulness. The sanctity of the Godavari River feeds the city's age-old sacredness. Nature's colours adorn the key tourist spots.

Weather
Nashik is one of the most favourable reasons for inhabitants since it has nice weather all through the seasons. Warm summers, pleasant rains, and crisp winters all add to the Lifestyle's allure. Favourable weather conditions benefit agricultural, vegetative, and biodiversity operations.

Rapid Infrastructure Development
Nashik has been acknowledged as one of the world's fastest developing cities, owing to its tremendous infrastructure expansion. Nashik has also been chosen as one of India's 100 Smart Cities to be built.

Opportunities For Employment
The growing IT industry and increasing industrialization in the area have resulted in a surge in economic and job prospects in Nashik. The rental prices for commercial property in Nashik are around 30-40% lower than those in Pune and Mumbai. About 15% of IT experts from Pune and Mumbai have relocated to Nashik for work. With the airport now operational, numerous IT firms are trying to establish a presence in Nashik. Quarters for the Maharashtra Industrial Development Corporation (MIDC) have already been erected at Sinnar, and IndiaBulls has been given a big plot of land for the development of an SEZ.

Natural Splendor
Nashik is well-known for its beautiful weather all year, lush green surroundings, and abundant vegetation. Nashik has everything, from high-quality fruits and vegetables to the greatest wine in India.

Hub For Education
Nashik is likely to be the next education centre as Pune becomes saturated, with a huge majority of educational institutions establishing their foundation here. There are also other foreign schools in the works in the neighbourhood.

Increased property value
Nashik's housing market is robust and fast-growing, with a continually increasing demand for property. Many homeowners searching for a second home are drawn to Nashik for a variety of reasons. Under-construction developments in Nashik are accessible at reasonable costs, which adds to the area's demand for real estate.


Nashik, one of India's fastest developing towns, has undoubtedly established itself as the country's wine capital and real estate powerhouse. Its geographic position and excellent weather are two of its huge benefits over other cities to choose Property for Rent in Nashik Pune Road, and it is poised into becoming Maharashtra's next city.