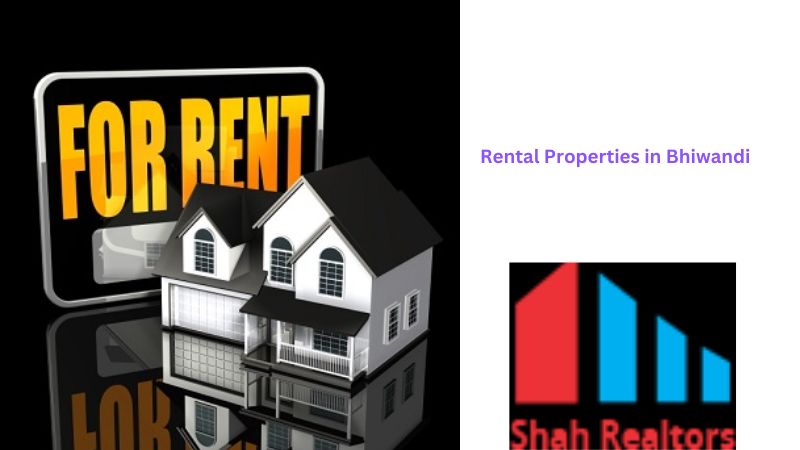 Bhiwandi is a popular textile and logistics hub located in the Thane district of Maharashtra. Bhiwandi has excellent connectivity and infrastructure and is growing rapidly in the industrial sector.
Its connectivity to Thane and Mumbai makes it an ideal residential area with significant real estate expansion. Bhiwandi is about 20 km away from the western side of Mumbai.
The rapid progress in commercial and infrastructural development has increased the demand for housing in Bhiwandi. Rapid connectivity and industrial growth have led to a rise in demand for real estate. Let's explore some of the reasons why Bhiwandi is such an attractive residential destination-
Prime Commercial Location & Connectivity:
Bhiwandi is a textile and logistics hub situated in a premier commercial location. The inter-city roadways with other major districts make Rental Properties in Bhiwandi highly desirable. The city has a well-developed civic infrastructure connected by a strong rail nexus. The Line 5 route of the Mumbai Metro will further bolster the already elaborate connectivity.
Various Socialisation Amenities:
There are many important schools and hospitals in Bhiwandi. They are all situated within the city at fairly commutable distances. There is a large number of shopping malls and markets that provide avenues for socialisation and leisure.
The Transformation Of Bhiwandi Into A Logistics & Warehousing Hub:
The availability of government-monitored large pieces of land and extensive connectivity made Bhiwandi a logistics hub. The residents owned large expanses of land for many generations, as the primary occupation was agriculture.
The fast urbanisation and increase in the price of land have led to landowners leasing off their land. This leased land is used for warehouse construction to earn a greater return on investment. The already established manufacturing units in Bhiwandi now expanded their business because they utilised the new warehouses.
Escalation In The Price Of Property:
Bhiwandi has witnessed an upward trajectory in terms of infrastructure development. This has led to a drastic increase in the price of property. You can now buy a residential property in Bhiwandi at decent prices and see a drastic price appreciation and significant returns.
Modern & Cosmopolitan Lifestyle:
Bhiwandi is close to Mumbai, leading to a popular and modern city with a fast-paced lifestyle. Rental Properties in Bhiwandi have all the latest facilities, such as gyms, sports areas, swimming pools, high-tech security systems and gaming centres. Thus, if you want a modern, comfortable lifestyle, invest in real estate in Bhiwandi.


Array Of Job Opportunities:
The commercial location and the elaborate connectivity have attracted many famous companies to Bhiwandi.


Companies such as Amazon, Flipkart, and Myntra and builders such as Ascendas and Embassy have set up their offices in Bhiwandi. These companies also have several warehouses in the city, providing a huge range of job opportunities.


Rapid Growth Of Bhiwandi Attracts Reputed Developers:
A reputed real estate developer affects the price appreciation of a property. A smart and renowned developer ensures premier construction quality and clarity of policies. If you purchase property from credible property developers, you can purchase a house at a decent price.
The location, lifestyle and convenience are the main reasons to buy property in Bhiwandi.